Opioid Overdose Preventation & NARCAN Training
OPIOID OVERDOSE PREVENTION & NARCAN TRAINING
PARTICIPANTS WILL RECEIVE A FREE NALOXONE KIT!
Goshen FD Station 1
99 North Church Street
Goshen, NY 10924
Saturday, August 25th
3 Slots available: 10am,11am, 12pm
You must register thru -
STUDENTS WILL LEARN:
-How TO RECOGNIZE AN OVERDOSE
-How TO GIVE RESCUE BREATHING
-HOW TO ADMINISTER NALOXONE
-LEGAL RIGHTS PROTECTING RESCUERS
Participants will receive training on the use of Naloxone, commonly known as Narcan, to reverse an overdose on opiods, such as heroin or narcotic pain medications. The training lasts approximately 45 minutes and teaches students how to recognize and react to an overdose on opiods, including administration of Narcan. Students who complete the training will receive a kit containing two doses of Narcan. The course and kits are all provided free of charge.
Opioids such as heroin and narcotic pain medications act as depressants on the central nervous system. An overdose of opiods results in a lower breathing rate, eventually causing cardiac arrest and death. Naloxone works by blocking the receptors that the opiate bonds to, restoring respiratory drive. If given correctly, in conjuction with rescue breathing and CPR if needed, the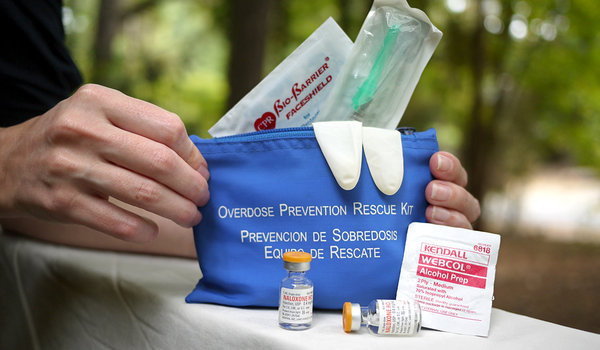 use of Naloxone can reverse the overdose and save lives.
According to the American Society of Addiction Medicine, drug overdose is the leading cause of accidental death in the US, with 52,404 lethal drug overdoses in 2015. Opioid addiction is driving this epidemic, with 20,101 overdose deaths related to prescription pain relievers, and 12,990 overdose deaths related to heroin in 2015.
The clinical director for the program is Dr. Pamela Murphy of Orange Regional Medical Center.