Discover
The Rotary Club of Goshen N.Y.
Service Above Self
We meet Thursdays at 12:15 PM
Delanceys Restaurant
40 Park Place
845.294.8254
Goshen, NY 10924
United States

Rotary Central - What is ROTARY????
Liberian nurse fights for peace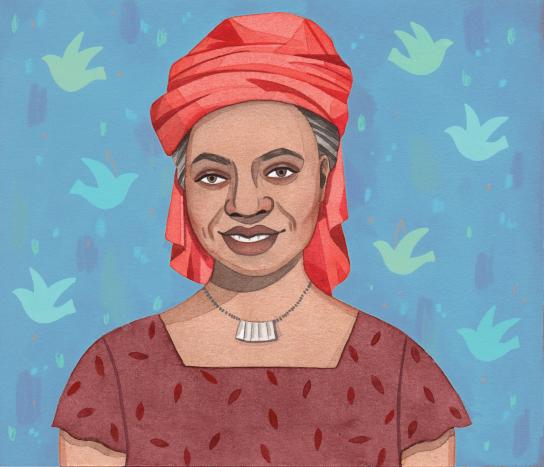 A nurse fights for peaceIn a nation once wracked by civil war, Liberian Rotarian Elizabeth Sele Mulbah has spent much of her life leading efforts for peace and reconciliation.A past president (2011-12) of the Rotary Club of Sinkor, Mulbah has a remarkable
Rotaract: 50 years of changing lives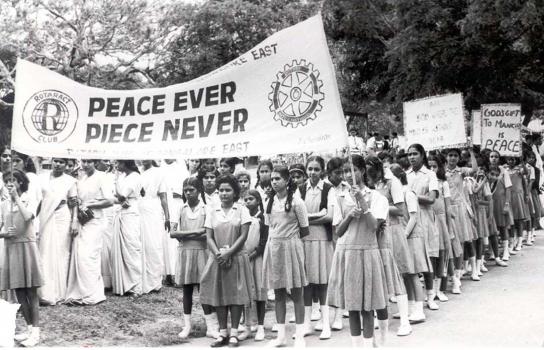 50 years ago, the first Rotaract club was formed to give young adults a place to connect and take action for good. Rotaract members from each decade share what the program was like and how it shaped their
Rotary women celebrated for changing lives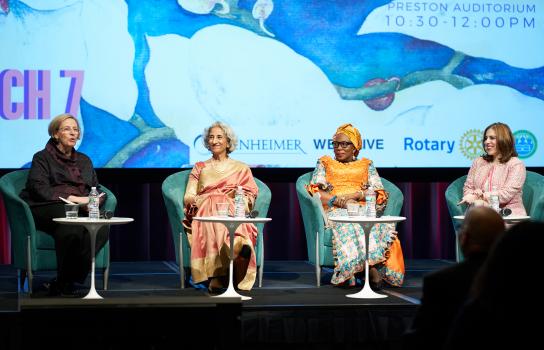 World Bank and Rotary International celebrate International Women's
Goshen Rotary gives......

| | |
| --- | --- |
| | |
| | |
Annual Gift of Words to our 3rd Graders (Rotary Dictionary Project)
March 19, 2018....
All the T

hird grade students at The Goshen Intermediate School received their very own Webster's Dictionary, donated by the members of the The Rotary Club of Goshen, NY.
Goshen Rotarians Dick Durland, Rolly Peacock, Ed Garling, Mark Gargiulo, Cliff Kelsey, Allen Zick, Luis Santiago and Vince McCormack were escorted by Principal Jason Carter and
Interim

Elementary Coordinator

Robert Siracuse as they visited each
third grade classroom to give students their brand new dictionaries. Bilingual Spanish-speaking students also received a Spanish-English version.
Zick presented the students with information about how to use the dictionary to find out the definitions, spelling and pronunciation of words in the English language. The dictionaries will help students with vocabulary development, spelling, and increasing their word knowledge. Students also learned a bit of history about Noah Webster, who was a teacher in Goshen in the 1800s who created the Webster's Dictionary as a resource for his students.
Orange County Sheriff Carl DuBois talks on School Safety & Opioids
President O'Donnell introduced Sheriff DuBois to the club. The Sheriff opened by saying one of the topmost concerns in present-day law enforcement is the safety of students in school-settings. Sheriff DuBois noted that there are clearly no simple answers to this problem. Preparation and law enforcement visibility being two undeniable elements of risk minimization. The Orange County Sheriff's Department has been hosting informational presentations open to business leaders, school administrators, and directors of houses of worship, etc. to help raise awareness and offer suggestions on how to maximize safety in these arenas. These presentations are free and have been very popular. Sheriff DuBois touched upon the pros and cons of a variety of related topics, including the idea of arming teachers, and the use of uniformed police (armed School Resource Officers) in schools.
Sheriff Dubois also discussed the opioid crisis, stating that the environment is flooded with these substances which are easily procured by those seeking them. Overdoses are rampant, so much so that reports on the use of Narcan (an opioid antidote drug) usage are no longer considered newsworthy.
Thursday, March 08, 2018 @ Delancey's Restaurant
Rotarian Cliff Kelsey Honored for his Sixty Years of Rotary Service
Sixty years to the day of his induction - February 1, 1958. Goshen Rotarian Cliff Kelsey, Jr. was honored by his club for his continuous service by Past Rotary Governor and club President-Elect Ken Obremski, Cliff has exemplified the Rotary motto of "Service Above Self" and he continues to be a presence flipping hamburgers in his signature long-sleeved shirts during Goshen's Great American Weekend, helping prepare the annual Thanksgiving Community Dinner and in doing just about anything asked of him. Following the presentation Cliff remarked that the greatest gifts he has gotten back as a Rotarian are all the friendships he has made over the years.
.
Color for Kids
Hi Mrs O!!
I am in Cambodia! I LOVE Cambodia!! I have been very busy sharing tons of color in villages and I have been working with a program called Sustainable Cambodia (a Rotary funded program) to take color to their schools. I was able to help with art classes yesterday too. I will tell you more when I get home but I wanted to send you and your club this picture and say thank you for helping me share color with kids across the world. (Feb. 7, 2018)
Bethany
Jane's Purse
Rotary President Jim O'Donnell presents a $200. check for The Jane's Purse Fund to Assistant Principal Heather Carman, Lynette DeJesus and Jennifer Blake of C.J. Hooker Middle School. Named after Jane Unhjem, Assistant Superintendent for Curriculum and Instruction, who passed away on August 19, 2012 from injuries sustained from a plane crash in Long Island.
2018 March
Rotary Minute
Thabet, Mark
Birthdays & Anniversaries
Member Birthdays:
PDG Kenneth Obremski

March 8

Chris Ashman

March 11

Sharon Worthy-Spiegl

March 15

Patricia Strong

March 20

Robert McLean

March 23
Anniversaries:
Sharon Worthy-Spiegl

Michael

March 22
Join Date:
Chris Ashman

March 1, 1999

19 years

Ted Berry

March 1, 1975

43 years

Robert McLean

March 13, 2003

15 years

Vince McCormack

March 14, 2013

5 years

Daniel Connor

March 31, 2014

4 years